Knit Factory
Sofia Handbag Khaki
Rugged but at the same time elegant handbag - Spacious, with handy inside pockets with zippers - Essential fashion accessoire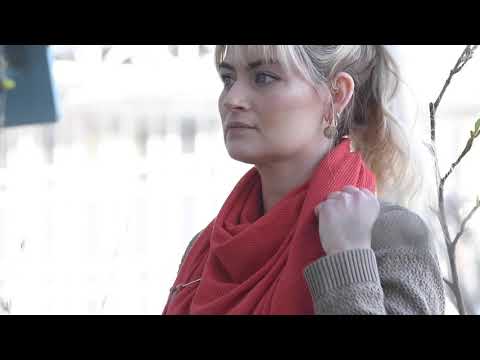 This fashionable Knit Factory Sofia handbag in the colour Khaki is an indispensable fashion item. This elegant and also rugged bag will really complete your outfit and is ideal for a chic dinner date, a party or for work. Handy if you want to take just a few extra items with you but still look stylish at the same time. The handbag has a zip and an extra closable compartment on the inside where you can keep your make-up or telephone. The playful Knit Factory label can be found on the handle. The dark green Knit Factory Sofia handbag is 37x30 cm in size, made of polyester and available in three contemporary shades.
Article number
KF-172.091.025.50
€

49,95
Included 21% VAT
€

41,28

excl. VAT
Advice selling price

€

49,95
Colors
Sofia Handbag Black
Article number
KF-172.091.000.50
Knit Factory
Sofia Handbag Khaki
Article number
KF-172.091.025.50
Knit Factory
Excellent to combine with..
Our own
Knit Factory
Sofia Handbag Khaki combines perfectly with the following products
Sofia Shoulder Bag Khaki
Article number
KF-172.092.025.50
Knit Factory
€

19,95
Included 21% VAT
€

16,49

excl. VAT
Lola Triangle Scarf Med Grey
Article number
KF-130.060.006.50
Knit Factory
€

42,95
Included 21% VAT
€

35,50

excl. VAT
Luna Long Knitted Cardigan Jeans - 36/38
Article number
KF-133.082.013.49
Knit Factory
€

87,95
Included 21% VAT
€

72,69

excl. VAT
Luna Scarf Jeans
Article number
KF-133.065.013.50
Knit Factory